On Monday, May 24, 2010 Kayla Wong and I attended the live recording of the final episode of Fox Soccer Channel's call-in television show, Fox Football Fone In, hosted by Eric Wynalda, Nick Webster and Temryss Lane.
Wynalda described the crowd as "out of their minds", but perhaps "bored out of their minds" was more appropriate. Unfortunately, the audience couldn't hear the hosts as they interviewed USL Technical Director, Peter Miller, Brian McBride, Paul Kemsley and Juan Pablo Angel.
With nothing to do but stand around and drink the Empire Supporters Club began a "Fuck D.C." chant only 8 minutes into the show during the interview with Miller, which prompted FSC to cut the audio for 12 seconds.
Following the break McBride joined Wynalda and Webster over the phone for a conversation about his upcoming friendly against A.C. Milan. Technical problems persisted as McBride's levels were really low during the first half of the interview. Although the TVs in the bar showed a delayed broadcast of the live show, the audio was never played inside the bar. With nothing better to do …
At 17 minutes into the interview the ESC began the same chant, but FSC didn't mute the audio. They did however cut the audio 21 minutes in when the chants started again.
Pre-Game at Nevada Smiths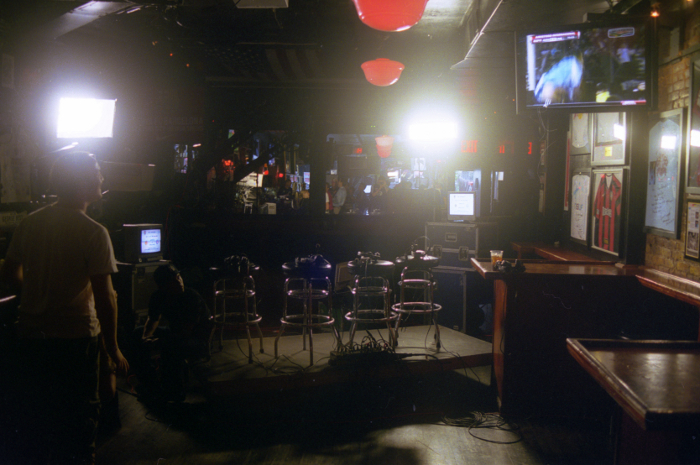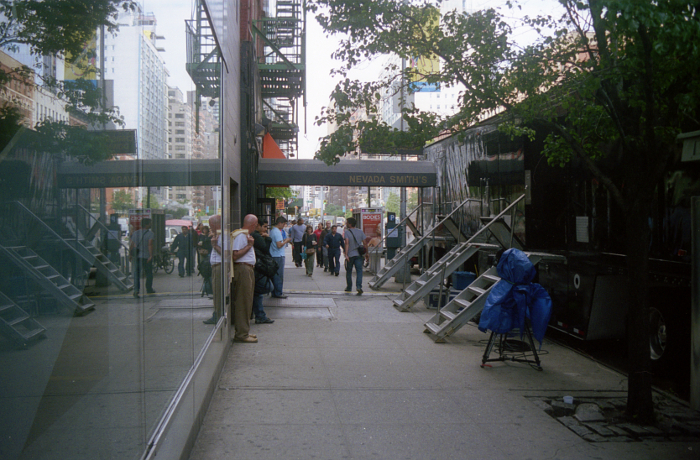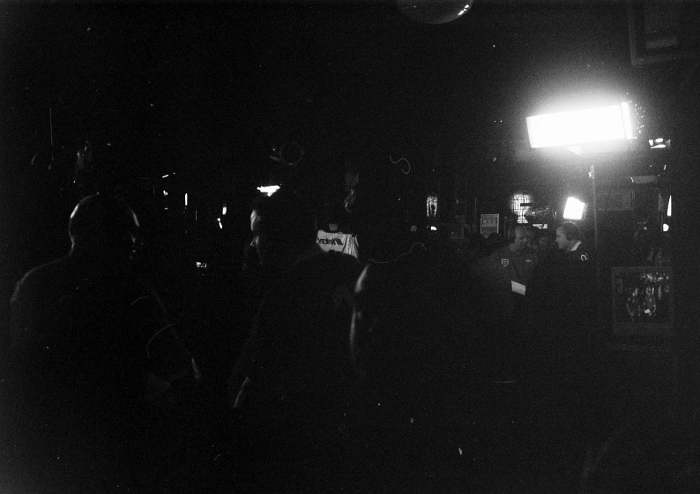 Live on Fox Soccer Channel